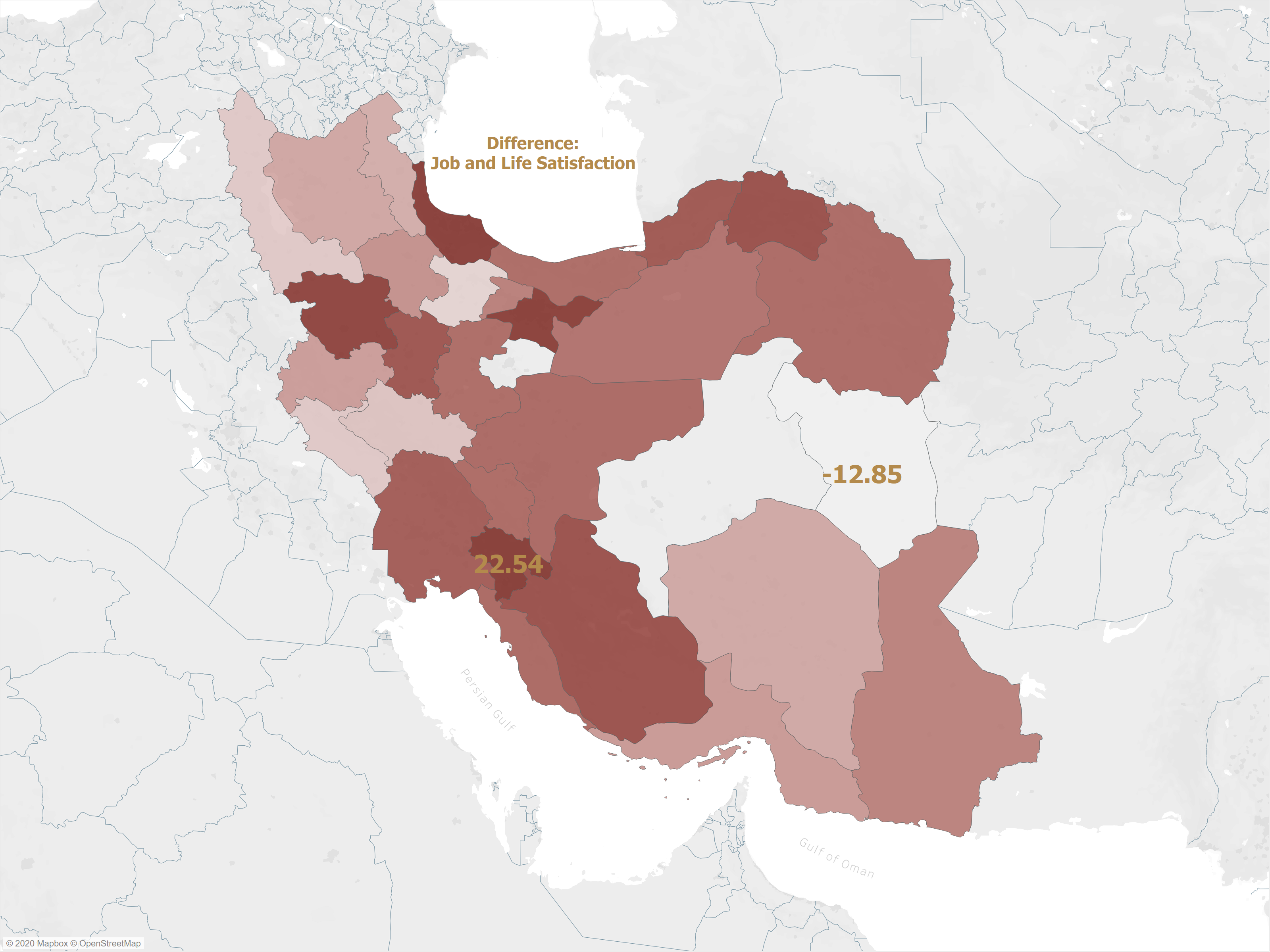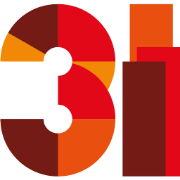 December 31, 2019
There is a significant difference between women's satisfaction with their jobs versus their personal lives.
The Iran Woman and Family Affairs Organization measured different levels of satisfaction among women of ages 15 to 24 in Iran's 31 provinces.
The research measured different satisfaction levels among women between the ages of 15 to 24 across Iran's 31 provinces. According to the data, women in most provinces scored their job satisfaction higher than personal life satisfaction, and this difference is statistically meaningful (see the analysis on our GitHub page).
Gilan Province (with 92 percent) and South Khorasan Province (with 65 percent) have the highest and lowest levels of job satisfaction among women of this age group. Two provinces, Yazd and Qom, did have an anomalous job satisfaction rate of 100 percent, and there is no data available for Kermanshah Province. Thus, these three data points were not considered in the analysis.
The data also shows that Qazvin Province (with 79 percent) and North Khorasan Province (with 66 percent) have the highest and lowest levels of personal life satisfaction respectively.
Among all 31 provinces, there were only 8 where the level of personal life satisfaction was higher than job satisfaction. For those provinces where the level of job satisfaction was higher than life satisfaction, the difference was highest in Kohgiluyeh and Boyer-Ahmad, Gilan, and Tehran.