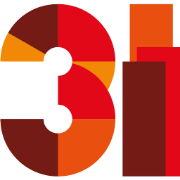 December 31, 2019
The Tomb of Hafez (Hafezieh) was the most popular historical site in Iran in 2016, according to the Iran Ministry of Tourism.
Around 1.3 million people visited the city of Shiraz to see the Tomb of Hafez, who known to be one of the most influential poets of all time. Persepolis, Fin Garden, the Tomb of Saadi, and Pasargad were the next most visited sites in the country.
The Tomb of Hafez is in Fars Province, where many other historical and cultural sites are located. Five of the 20 most popular sites in Iran are located in Fars, and they draw a total of 36 million visitors to this Province.
Two Christian churches are included on the list: Saint Stepanos Monastery and Ghare Church, which ranked 14th and 19th respectively.